The Team
The Team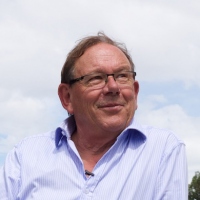 Rob Cope-Williams
Presenter
Rob is an icon in the rural scene. For more than 20 years he was the face of Rob's Country informing people living in the city and the towns around our region about what was happening in the rural sector.
Believing that the future of accessing information is across multiple channels at a time that suits the viewer, Rob joined up with leading online content producer Tandem Studios and On The Land was born.
Rob says that over the past few years farmers have told him they want 24/7 access to news and information.
" Many farmers have told me how they want to view information is changing. They want to able to source content on smart phones, tablets or their computers when they have time, and they want it to be short and sharp. They may not have time to watch a 60 minute show, but rather focus on segments that are of interest to them," says Rob.
This is where On The Land comes in to play – our content can be viewed anytime, anywhere from any screen.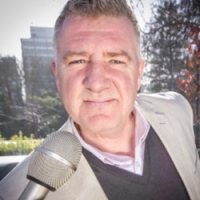 Dave Dunlay
Executive Producer
Dave Dunlay is the owner and Managing Director of Tandem Studios, one of New Zealand's leading producers of online content for social media channels and the largest producer of online video in New Zealand.
Dave's background in TV, print/newspaper, radio, production, marketing, announcing and presenting is invaluable for advising on multi-media solutions. Before purchasing Tandem Studios, Dave worked in Media from 1981 - including Channel 9 TV in Australia.
As a successful Radio Broadcaster/Announcer, Dave worked in major Australian markets, including number one radio stations in Adelaide and Sydney. Dave also worked as a Radio Broadcaster/Announcer in New Zealand; at Newstalk ZB, Classic Hits and More FM. You can still here him on The Breeze (94.5) in the afternoons/
Since 2005 and the beginning of YouTube, Podcasting and Social Media, Dave has been at the forefront of this new media. By designing compelling solutions to meet communication and marketing goals and staying on top of an ever changing media, Dave is now regarded as one of the leaders in new media in New Zealand and is a highly-regarded keynote speaker and presenter on content creation and Social Media.
Dave says bringing Rob's vast knowledge of the rural sector, combined with Tandem's expertise in the digital world means the rural community and interested organisations will be able to access quality content on a variety of farming matters and at a time and on a device that suits them. Over time On The Land will create a large video archive of all things rural, which will fast become a useful go-to resource for a variety of audiences.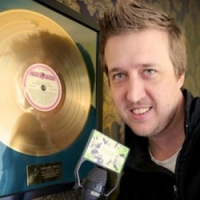 Brett 'health & safety' Robertson
Audio & Video Producer
Brett is passionate about audio, video production and post production. After completing a diploma in Audio Engineering, Brett stamped his mark on the broadcast industry in South Africa, working on productions for major international broadcasters such as National Geographic and ESPN. As well as being the producer for the largest privately owned radio station in Southern Africa, Brett has won a number of radio awards.
Brett brings to the company video editing and filming skills, which has strengthened and diversified our team. As well as being proficient in video and audio, Brett has become our resident live streaming guru, working with Christchurch City Council and Wellington City Council to install, maintain and stream meetings. Brett is a jack of all trades, and the master as well!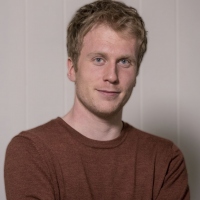 Alex Shaw
Production Assistant
With every reporter there is a camera man - and Alex is ours for On The Land! Alex completed a BA Hons in Television and Film Production in his hometown university of Portsmouth, and worked as a freelance camera operator during his studies.He travelled to New Zealand just three days after handing in his final course work and has graduated while he's been living here.When he's not working, Alex enjoys photography and time-lapses, films, hiking and camping – preferably all at the same time!
Tandem Studios
Production Studio
Tandem Studios is a highly-respected, experienced content-creation company and New Zealand's largest producer of online videos. We produce quality, meaningful content to connect and engage.Tandem has worked with major New Zealand and international clients - Microsoft, Disney, Deloitte, the New Zealand Parliament and various New Zealand Councils.Our world-class, fully-digital recording facilities include an Audio Production studio, Video Production suite and Animation suite.